June fishing is awe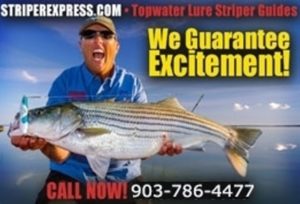 some on Lake Texoma. The stripers have finished their annual spawn. They have migrated back into the main lake. The fish are beginning to group up into large schools. You can locate these schools of fish almost anywhere on the lake. Our favorite spots are from the North Island up to Washita Point. The baits of choice are 5-inch Zoom fluke in Baby Bass color and 4-inch sassy shad in white glow or chartreuse. Place your soft plastic on a ¾ to 1 ounce white jig head. Use your electronics to locate the schools on the ledges and in the deeper river channel. You can use slabs after mid-month when the schools are really grouped up. In late June, the traditional surfacing topwater action begins. Acres of stripers will push the shad to the surface in early morning. Cast Cordell Pencil Poppers, Zara spooks, and magnum chug bugs for some great action.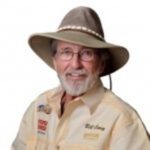 Words From the Ol' Man
Thank you to those who sent the Happy Birthday wishes.  I am living the dream here on Lake Texoma. Wow! I've been here half my life now! When's the last time you caught a fish? Tell me your fish story and I'll  tell you ours.
Call me 903-786-4477 or visit striperexpress.com