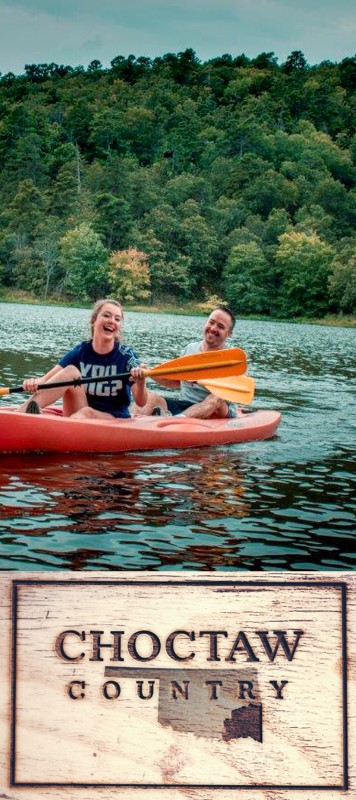 Whether you are seeking outdoor adventures, an exciting look into the past or a peaceful getaway, Choctaw Country in Southeast Oklahoma is waiting for you! Get ready to explore the variety of things we have to offer—casinos, wineries, history, state parks, scenic drives and so much more!
Head out with the family, a group of friends or on your own and make your way to Choctaw Country to experience our events! Enjoy adventure-filled days, music festivals, unique local experiences, Native American cultural events, rodeos, motorcycle rallies and more! You will definitely find an exciting event to put on your bucket list!
While you are in Choctaw Country, be sure to take one of our many scenic drives. No matter the season, natural beauty will surround you as you follow part of the Trail of Tears on the Choctaw-Chickasaw Corridor or explore the footpaths of Native Americans on the Talimena National Scenic Byway. Watch closely for a glimpse of the areas diverse wildlife along the Kiamichi Trace.
Extend your trip to Choctaw Country with a stay at one of our many lodging options. Choose among hotels and motels, rustic cabins and lodges, quaint bed & breakfasts, RV Parks and campgrounds. Stop and eat at one of the local favorites serving up good food. Whether you are looking for southern comfort food, charming cafés, authentic Italian food passed down through generations, or more upscale dining, there is something to please every palate.
Are you ready to start planning your trip to Choctaw Country? Visit www.choctawcountry.com and create your Choctaw Country Experience using Roadtrippers! Be sure to follow us on Facebook, Instagram and Twitter to keep up with what's happening in Choctaw Country.