Shopping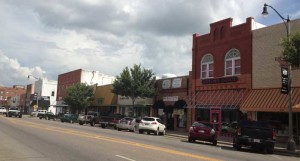 For those that love shopping, everything you could possibly want is found at Lake Texoma. From charming boutiques to indoor shopping malls all the way to factory outlet malls, all shopping is close by and just a hop, skip and a jump from the water. Whether high fashion clothing, casual summer attire, or even home goods, it's all conveniently located on Lake Texoma.
Retail
There is no shortage of retailers on Lake Texoma from a Walmart Supercenter to a Super C Mart all the way to ship stores and tackle shops and more, you'll find it all on Lake Texoma.
Motor Sport Sales
For every type of Motor Sport from boats, automobiles, parts, supplies and accessories, you'll find it all on Lake Texoma.