Dining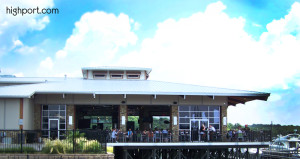 No matter what type of dining experience you're after, whether more casual or possibly a little more refined, Lake Texoma is the perfect location for dining. From lakeside restaurants, to upscale quality cuisine, any type of food or restaurant your heart could desire is available on Lake Texoma. Whether the craving is for prime rib, hamburgers, fried chicken or delectable fish, you'll find a fabulous offering of any type of food on Lake Texoma.
Restaurants
On Lake Texoma you'll find a wide variety of outstanding restaurants to meet any taste or style of food. From continental dining to good old fashioned Texas barbeque, it's all here at Lake Texoma.
Groc./Deli
If you plan to cook your own meals or you're just interested in snacks, there is an array of groceries and deli's scattered throughout Lake Texoma.