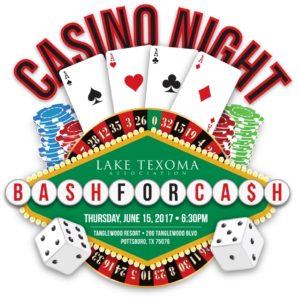 Come out and join us for a night of fun
and support a great cause!
Lake Texoma Association's 2017
Annual Bash for Ca$h
will be held on Thursday, June 15th
at Tanglewood Resort
Mark your calendars now!
The Bash comes a little early this year.
Stay tuned for more information!
—————————————————————————
2016 Bash for Ca$h

A very special thanks to our 2016 Bash for Ca$h Table Sponsors!
Ambassador

 ~
Captain's Tables
 

 
 

 
















~~~~~~~~~~~~~~~~~~~~~~~~~~~~~~